EOF Class of 2024 General Information
For over 45 years, TCNJ has proudly welcomed new EOF students, and we are excited for you to be part of this great tradition. As a member of the EOF Class of 2024, you will join a dynamic summer scholar's community. The summer program will run from June 27, 2020, through July 29, 2020.
This year, the Summer Scholars Program will be offered virtually.  All class sessions, workshops, and meetings will be online, using Canvas, Zoom, and the Google Suite (Gmail, Google Meet, Google Hangouts, Google Voice, etc.).  Please take some time to familiarize yourself with these platforms, beginning with logging into Zoom via tcnj.zoom.us. Note that each of these platforms is free and available for your use as a TCNJ student.
TCNJ's Summer Scholars Program offers an unparalleled setting for the next chapter of your life.  We begin with a mandatory orientation on Saturday, June 13th.  Students and parents will receive information about the Summer Scholars Program, important deadlines and dates, required health and financial aid documentation, and an opportunity to meet summer staff.
Meet the staff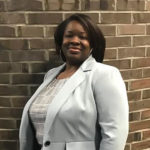 Dr. Tieka Harris
Director of EOF 
Watch her welcome video to the Class of 2024 HERE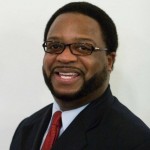 Mr. Todd S. McCrary
Associate Director of EOF
Acting Advisor: School of Arts and Communication, School of Business, and School of Education.
Watch his welcome video HERE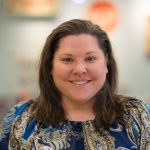 Mrs. Michele McKenzie 
Administrative Assistant, EOF
Watch her welcome video HERE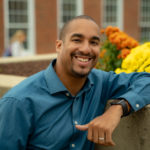 Mr. John Marshall
Assistant Director, EOF
Areas: Schools of Nursing, Health, and Exercise Science, School of Engineering and School of Science
Watch his welcome video HERE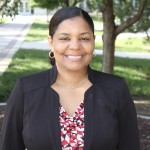 Ms. Kim Quick
Assistant Director, EOF
Areas: School of Humanities and Social Sciences
Watch her welcome video HERE
Please click on each PA's picture to watch their welcome video!
Important Links for Summer Scholars
Welcome & Orientation RSVP letter
Orientation Schedule
Financial Aid Presentation
Orientation Presentations
TCNJ Summer Scholars General Information
What to Bring Housing Checklist – (students will not be on campus for the summer of 2020)
Summer Program Policies
Orientation Cohort Presentations
Cohort Presentation Science, Engineering, Nursing, Health, and Exercise Science
School of Humanities & Social Sciences
Cohort Presentation Arts & Communication, Business, & Education
Contact Information
Dr. Tieka Harris
EOF Director
Educational Opportunity Fund Program
The College of New Jersey
2000 Pennington Road
Ewing, NJ 08628
609.771.2280 or email eofp@tcnj.edu