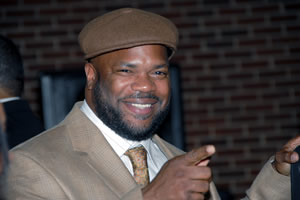 Steven Roberts was appointed to the Essex County Prosecutor's Office of New Jersey in 2002 in the capacity of Detective and was assigned to the Adult Trail Section. Mr. Roberts was later transferred to the Gang Intelligence Unit where he was assigned to the Gang Task Force from 2002-2005. Mr. Roberts was later transferred to the Homicide Squad in 2006 until November 2008 when he was promoted to the position of Lieutenant. He is currently assigned to the Homicide Squad as a Detective Lieutenant in charge of Homicide Investigations for the County of Essex.
Before being appointed to the Essex county Prosecutor's Office, Mr. Roberts served as a Police Officer in the city of Newark from 1999 to 2002 in the capacity of Patrol Officer.
He had a brief stint as a Probation Officer with the Essex County Vicinage Probation Department. He was employed with the Probation Department from 1995-1999 assigned to Adult Supervison.
Mr. Roberts earned a Bachelor of Science Degree in Law and Justice at The College of New Jersey (formerly Trenton State College) in 1992.
Steve and his wife Deborah lives in Newark, NJ with their three (3) children Erica age 17, Steven Jr. age 14, and Tajhir age three.